Hey everyone I know I've been away and haven't had a review for you in a while, and I also missed Cover Love Sunday. I was feeling a little under the weather, not being sick but very tired as of late blaming the dog for barking constantly and waking me in the morning and then end up going back to sleep a little later and this pattern is just not working for me. I had planed to have quite a few reviews for you but I've barley read must less wrote a review. I've been watching some shows I've neglected which sadly means I've neglected books. Hopefully I'll have caught up on some books I've been wanting to read and review for you and write a review for a couple of books I've already read. I'm rereading a book I want to share with you hopefully I'll have a review for that soon.
In speaking of shows I've been watching, I know this blog is for books, but I've caught up and a new show Reign and I'm really enjoying it, its about Queen Mary of Scots. If you like Renaissance times, I suggest you give it a shot. If you liked The Tudors you'll like this, you may even recognize a few people.
I had thought I would of been to the library by now, a couple times in fact, I thought I was going to going with someone but didn't happen, I think that's part of the reason I haven't read I was expecting to go to the library and then didn't. I'll tell you this though I recently got a few more books cheap, or at least as cheap as book goes if they aren't bargain, at only $5 each for three of them anyway the 4th one was a little bit more but it was 20% off at Target a book I've been seeing on a few other blogs, it was even in the first round of the Goodreads Choice for best book, however since I didn't read it I didn't vote for it and that is
The Darkest Minds
, I also saw the second one in that series but it was the hardcover and call me weird but I don't like having a paperback and the hardcover book from the same series, its just I thing I have, also the hardcover book are usually a lot more than paperback, I also don't know how much I would like The Darkest Minds so I'd rather read it before I get the next one.
The others I got at Walmart
I've been seeing this author what seems like everywhere however most of the books I picked up were part of a series this one is a stand alone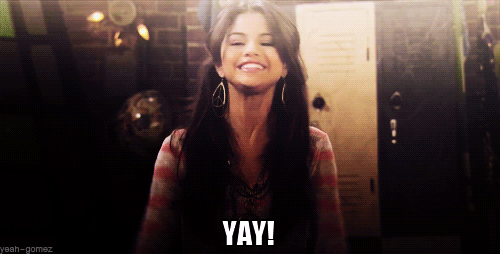 Yes I said stand alone I find stand alone so rarely when I do find them I'm happy, why, because its the only book I need to get, lol. So I want to give this author a shot and see if I like her and then find the first book a I series that she writes.
Here a little info on The Scarletti Curse:
Within the walls of the palazzo belonging to the great Scarletti family, a terrifying secret lies-and every bride who enters is doomed to leave in a casket...
Nicoletta knows all too well the curse that plagues the house of Scarletti. She has always believed her miraculous healing gifts would set her apart and that no man would ever command her. Then she gazes into the dark, mesmerizing eyes of Don Scarletti and she fears for her future—for it is Scarletti's ancient right to select a bride from among his people . . . and he has chosen her.
Compelled by duty, driven by burning, inescapable desire, Nicoletta surrenders to this powerful, hypnotic man, giving her body willingly into his keeping. But will the tormented don be her heart's destiny . . . or her soul's destruction?
I'm thinking there's going to be a little beauty and the beast type thing going on.
My other two books are books I've been seeing around the blogging world they are Poison Princess and Endless Night by Kresley Cole these are the first two books, and only two books at the moment, of The Arcana Chronicles. How many theres going to be I have no idea I do know the third one is going to be coming out in late 2014 and it doesn't have a title yet. These are young adult books though they seem to have an adult theme.
I'm working on a couple other posts as well that I'll have ready between now and the end of the year.